LotusGrill Simple idea, big effect!
Battery-powered built-in fan, which supplies the charcoal with air
The barbecue is ready to grill after 3-4 minutes
The ON/OFF switch works as an infinitely adjustable heat control
With its double-layered construction the outer bowl does not get hot and can be touched anytime
The portable barbecue can be moved around anytime during its use
Grease dripping from your food cannot drip on the charcoal and burn
The portable BBQ can be completely dismantled and it is easy to clean
The LotusGrill® is the safest and fastest of its kind
The best small charcoal BBQ.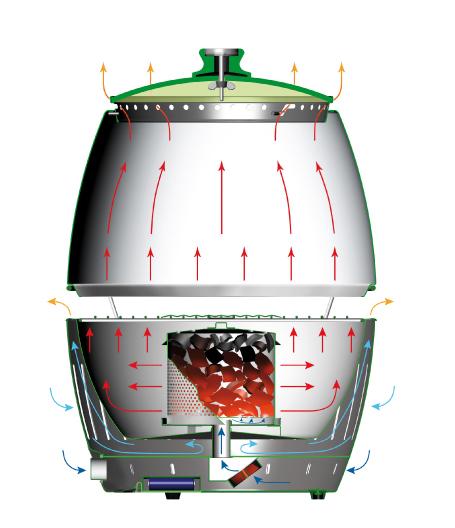 Convenient and easy to use, the Lotus Grill is available in a range of summertime colours. Feel free to contact us.